There are many professional umbrella manufacturers in China. They are good at making different types of umbrellas, such as golf umbrellas, folding umbrellas, straight umbrellas, reverse umbrellas, transparent umbrellas, promotional umbrellas, etc. Fujian is one of the three largest umbrella manufacturing bases in China, and most umbrella manufacturers are located in Xiamen and Jinjiang. Umbrella manufacturers in Jinjiang mainly produce low-end umbrellas, such as cheap promotional umbrellas, and straight umbrellas, etc. Xiamen's umbrella manufacturers are better at designing and manufacturing high-end umbrella products, such as large golf umbrellas, gift umbrellas, customized umbrellas, luxury umbrellas, etc. In terms of umbrella innovation and design, Xiamen's umbrella manufacturing has always been at the forefront of the industry.
Septrainbow has focused on manufacturing umbrellas for over 20 years in Xiamen. We started as a small factory, but now have become one of the leading manufacturers, suppliers and exporters in the umbrella industry. Umbrellas we designed and produced have been exported to over 50 countries and more than 500 clients.
In recent years, with the continuous development of cross-border e-commerce, many different e-commerce sales models and excellent e-commerce platforms have emerged. SEPTRAINBOW has won favors from more emerging partners with top-quality products, excellent design and comprehensive production management models, include S2B intelligent supply chain service platform and cross-border e-commerce merchants, and so on.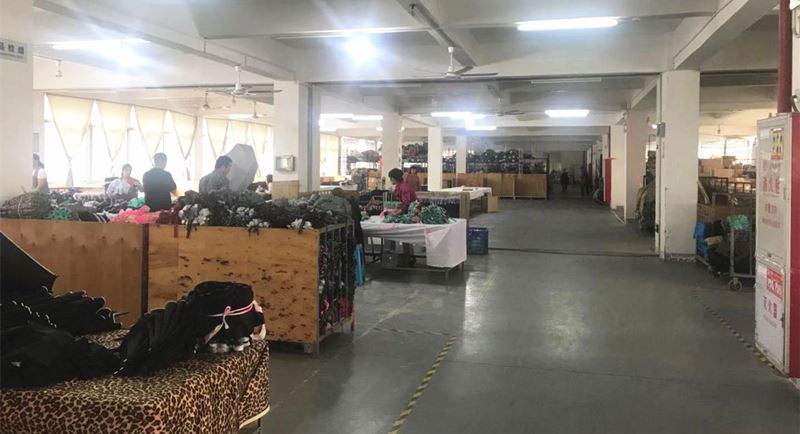 SEPTRAINBOW's umbrella factory is located in Tong'an, Xiamen. The factory covers an area of more than 20,000 square meters, has more than 200 skilled workers, and can mass produce more than 1,000 dozens finished umbrella products every day. At the same time, we also have our own printing workshop and umbrella frame design center. The printing workshop can provide most mainstream printing methods including digital printing, screen printing and thermal transfer. As early as 2013, we established an umbrella frame design center to research and design different types of umbrella frames with new functions for customers. We also design and produce high-end gold-plated umbrella frames for many luxury umbrella brands in Europe.
With changes in consumer buying habits and changes in international trade methods, most international buyers are more willing to buy a small number of customized umbrellas to reduce inventory and maintain product diversification. SEPTRAINBOW's flexible production mechanism just caters to the needs of buyers. Our strong production capacity can not only provide a large number of OEM manufacturing services, but also meet the customization needs of most customers for small orders. Except for a few special customized products, we have no minimum order quantity requirement for most of the products, which greatly reduces the inventory pressure of customers and improves the product sales cycle. In the current economic situation, reducing inventory is a wise choice for most international buyers. Under the same purchase quantity, the variety of product styles and colors can attract consumers' attention and keep the products selling well.
However, the production concept of most umbrella manufacturers is greatly influenced by traditional international trade. Their thinking is still stuck in the manufacturing model in 20 years ago. They are always unwilling to change, and always like to accept a large number of single orders and set A very high MOQ. However, many buyers always can not to meet their minimum order quantity, which is often very distressing. The production and sales model of SEPTRAINBOW always changes with the changes of the market. We do not have a minimum order quantity requirement, even if only one.
Umbrella manufacturers in Xiamen are leading in innovation, design, development, research, sales model or production management. SEPTRAINBOW is one of them, and the best one.