1. Different Concepts
T-shirts are a general term, including crew neck t shirt, V-neck T-shirts, double-neck T-shirts, fashion contrast T-shirts, etc. The styles of T-shirts are ever-changing and unrestrained. It can be fashionable, business formal, plain, and personalized printing. Compared with T-shirts, POLO shirts have a much smaller scope, generally referring to specific styles of lapel and open collars. Because the world international brand "POLO" Paul shirt is famous, a name derived from it.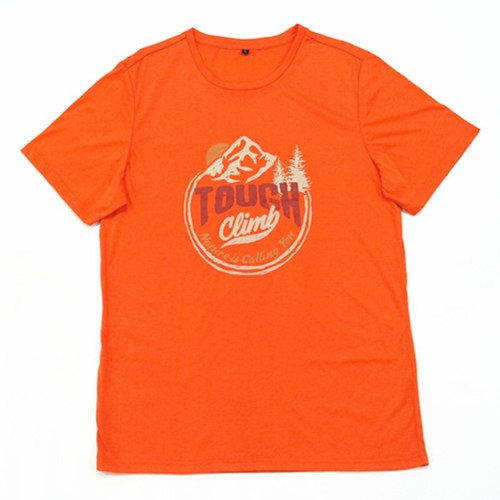 2. Different Collars
Most of the collars of POLO shirts are designed with lapel, there are large lapel and small lapel, and the texture of the lapel is relatively hard, which can be easily turned up and stood. There are many collar designs for T-shirts, including lapel, round neck and V-neck, but even for lapel T-shirts, the fabric of the collar is as soft as clothing and cannot stand upright.
3. Different Waists
In order to make men look more upright after wearing, POLO shirts almost all have a waist design, which is both slim and tall after wearing. The general T-shirts are mostly straight design, which is to be more comfortable to wear.
4. Different Clothes Corners
POLO shirt has a very obvious sign, that is, there will be a split design on the left or right side of the corner. This detail can not only highlight the waist line, but also improve the comfort of the waist. The waist of T-shirts generally does not have this design, which is a detail that is particularly easy to distinguish them.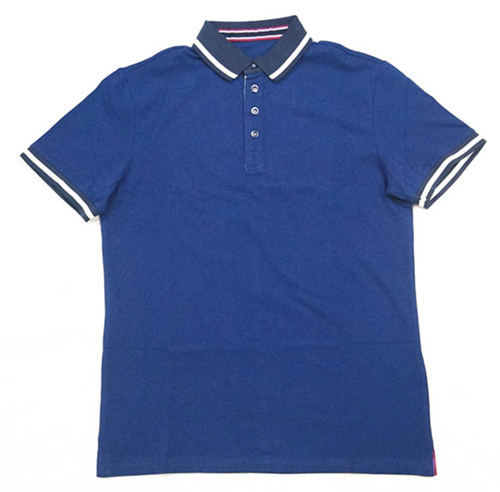 5. Different Wearing Effects
POLO shirts have a better self-cultivation effect under normal circumstances, and are suitable for men who have a slightly stronger body and want to look thin through clothes. But if you are particularly fat, especially men with big belly, it is not suitable to wear a POLO shirt, and you should choose a large size T-shirt to wear.
6. Different Styles
The styles of T-shirts are complex and changeable. They are fashionable, casual and unrestrained, with any combination of colors and a wide variety of contrast colors. Compared with T-shirts, POLO shirts are simple, simple, business, formal and solemn. T-shirts generally have a variety of different colors of fabric pieces, or prints of different patterns and colors, while POLO shirts are generally simple, classic and dignified.