T-shirts are divided into round neck t shirt, lapel T-shirts and POLO shirts. Polo shirts are T-shirts with lapels and 2-3 buttons on the front. They are slim fit and have noble taste. Lapel T-shirts are with lapel, loose-fit and casual T-shirts; The round neck T-shirt has a simple structure, and the style changes are usually on the neckline (V-neck, one-word neck), hem, and sleeves, which are suitable for printing decoration. The above listed T-shirts without printing and embroidered decorations are called printable T-shirts. These printed and embroidered shirts are called cultural T-shirts, cultural and creative T-shirts or cultural shirts.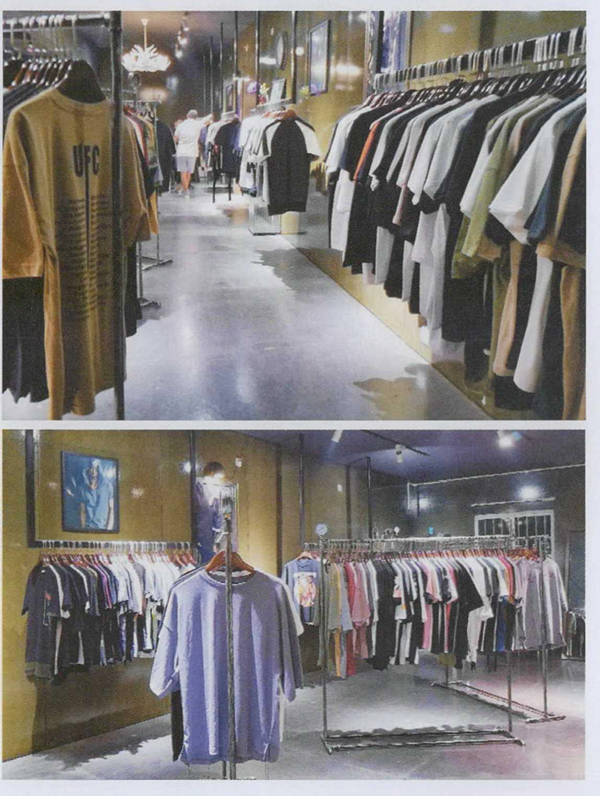 T-shirt Production
The global production of T-shirts has increased from 10,460 million pieces in 2007 increased to 13,050 million pieces in 2016, annual growth 2. 5%. In terms of value, the output value in 2016 was 49,330 million U.S. dollars, which is only a slight increase compared with the previous years; and from 2007 to 2016, the average annual growth rate of output value was 4.3%. Asian countries continue to lead in the production of T-shirts, and China's output in 2016 was about 5,160 million pieces, accounting for 39% of the world's total production; other major producers Bangladesh accounted for 12%, India accounted for 11%, Turkey accounted for 6%, Vietnam accounted for 3% and Cambodia accounted for 3%, plus China accounted for the total 74% of global T-shirt production. The production of T-shirts is gradually shifting from China to other countries in Asia where manufacturing costs are significantly lower. Among them, Cambodia's annual growth rate is 40%, Vietnam's annual growth rate is 12. 8%, Bangladesh's annual increase of 10%. 6% and India's annual increase of 7. 6%. The most significant increase in T-shirt production is during the 2007-2016 period.
T Shirt Import and Export
Approximately 91% of T-shirt production is mainly for export, especially China, Bangladesh, India and Turkey taking the lead. Research indicates that, in 2016, the total global export volume of T-shirts was 1.1 billion pieces, an increase of 4% over the previous year. In terms of value, the value of exports in 2016 remained relatively stable at around 4.7 billion U.S. dollars, with China accounting for 25%, Bangladesh accounting for 13%, India accounting for 8%, Turkey accounting for 7%, and the United States, Mexico and Vietnam each accounting for 4%, which are the main suppliers of global T-shirts. From 2007 to 2016, Vietnam increased the export value by 13.1%, Bangladesh's annual increase of 10%. 6%, India's annual increase of 8. 6%, which are the fastest growing suppliers of T-shirt exporters, but China's share has dropped by 14%. In 2016, the global population increased by 8% ~ 11%, and the import value was 3.58 billion U.S. dollars. The United States accounts for about 29% of global T-shirt imports and has become the main importer of T-shirts, with Germany and the United Kingdom each accounting for 7%, Japan, Italy and France each accounting for 4%, and Spain accounting for 3%. In total, the imports of the remaining importing countries accounted for 42% of global imports.
T-shirt Consumption
According to a new authoritative analysis report, the global T-shirt market will continue to maintain a moderate growth in the near future, with the largest increase in the Chinese market. In the medium term, under the influence of factors such as the global economic recovery, sustainable development of urbanization, population growth and increasing income levels, T-shirt consumption will continue to grow by 1.7% every year. The growth rate of the T-shirt market in various regions of the world is different, such as the United States, Canada, and Western Europe, which are economically mature markets, whose T-shirt consumption and supply are similar. But emerging economies such as China, India, Russia, and Brazil are far from being saturated. T-shirt consumption is 25% in the United States, 19% in China, 5% in the United Kingdom, 4% in India, 4% in Japan, 3% in Germany, 3% in Canada, 3% in South Korea, 2% in France, 2% inItaly and other countries accounted for 30% of global consumption. In 2007-2016 China had the highest annual growth rate with a growth rate of 12.6%. India and Japan grew by 6.5% and 5% respectively. China's share of global T-shirt consumption increased from 9% in 2007 to 19% in 2016. Compared, France had growth by-2%, Spain and the United Kingdom had -3% increase. T-shirts have become the most fashionable clothing worn by men, women and children all over the world. Each people in the U.S. consumes 11 T-shirts per capita each year, and Taiwan's 15-45 age group consumes 5 T-shirts per capita each year. China consumes 2.8 billion T-shirts each year.