In order to meet the increasingly strong individual needs of consumers, with the development of automation and printing digitization in the manufacturing industry, it brings the mode C2M (Customer-to-Manufactory). Customers directly reach to the factories. In the era of pursuing individuality, more and more products have begun to be customized. Designers and distributors hope that consumers will integrate more into product design to make the retail experience more interesting, and they also hope to increase Consumers' stickiness to customization.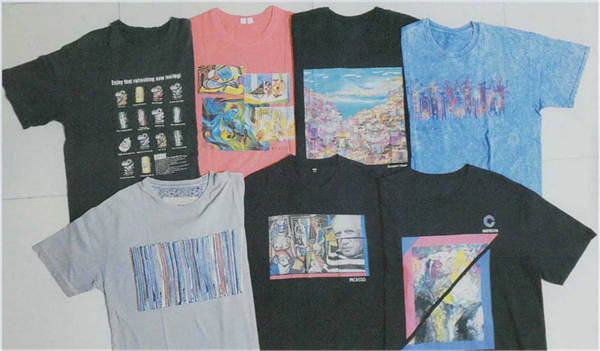 The C2M model can truly solve the inventory problem in the apparel industry. All production can be determined by consumers, and consumers can participate in on-demand production without causing huge inventory pressure on production and brands. In addition, C2 M can truly realize intelligence. In this way, customer orders can reach to the factory directly, eliminating all intermediate channels and greatly shortening the production preparation process and time.
Imagine that when we talk about the real realization of the ideal C2M era, as ordinary consumers place an order at any channel vendor, the product can be produced in time after the order is placed, and then it can be shipped within 48h . Open up the entire sales end of printed cultural T-shirts and use technology to connect to the factory. Through today's increasingly advanced production technology, the possibility of one-click customization or on-demand production is realized. In the entire end-to-end integrated solution, the front-end can extend customization to physical stores, including current online platforms, such as Tmall flagship stores, WeChat, or physical store touch-screen applets.
The varieties of T-shirts that can be printed are mainly cotton round neck t shirt and short sleeve t shirt, as well as sweaters and hoodies, as well as POLO shirts. Customized T-shirts are mostly white, black, red, blue, and gray, and the team customized T-shirts in more colors. Customized printing patterns are mainly individual patterns, most of the patterns are printed on the chest or back. The main materials are plants, animals, characters, sports, weapons, transportation, landscapes, illustrations, abstractions, animation, cartoons, graphics and text, etc. . The printing process has fast-response digital printing, such as water-based pigment ink WCMYK direct injection, digital heat transfer, heat set ink screen printing heat transfer, engraving film and sublimation transfer printing, etc. There is also screen printing suitable for mass orders.
The annual consumption of cultural T-shirts in China is 2,240 million pieces. Global customization experts predict that personalized customization will reach 20%, and China's cultural T-shirt personalized customization domain will reach 448million pieces per year.